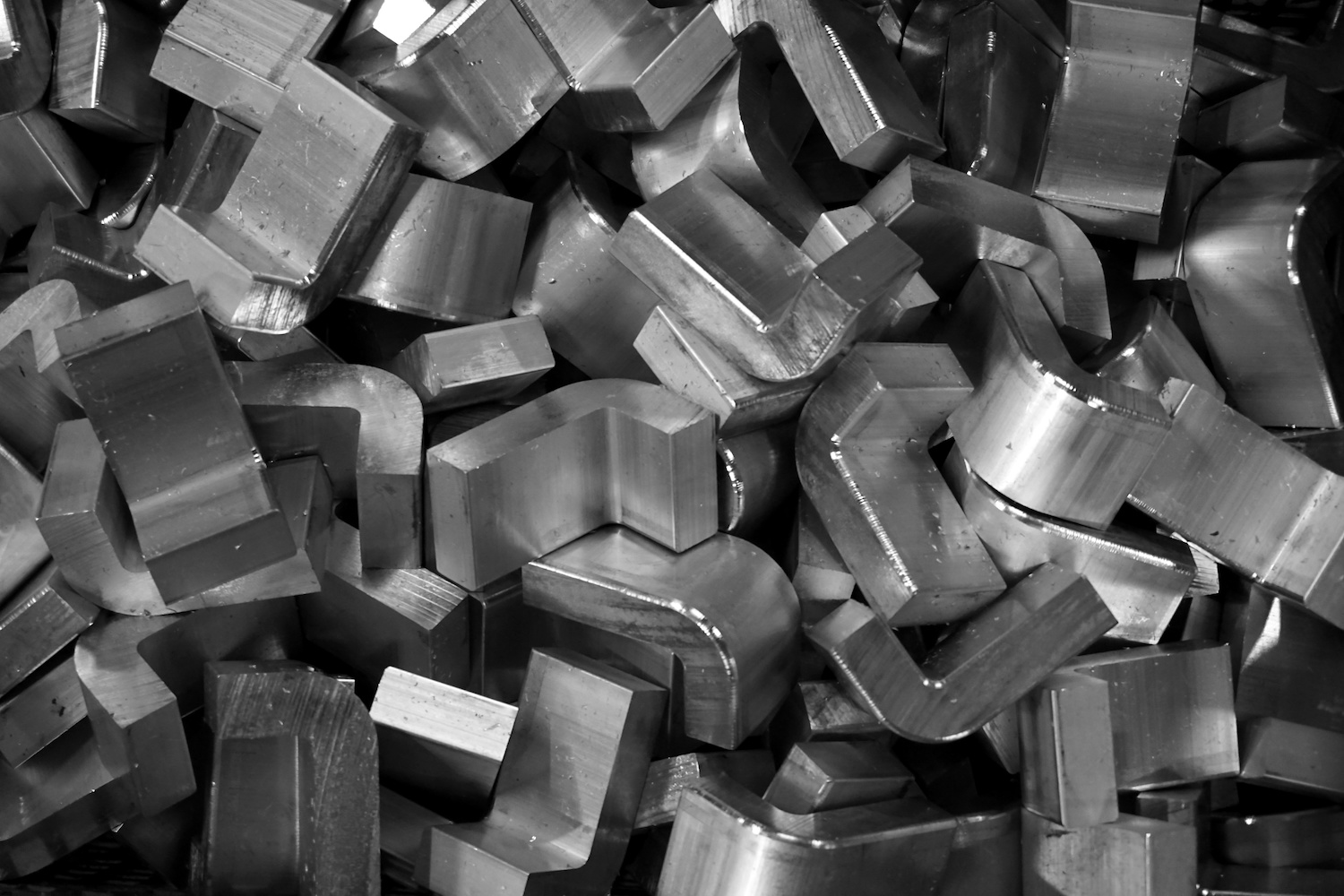 In the last installment of this series we covered what materials some of the magnets we carry are made of. This time we will be discussing the benefits and qualities specific to alnico magnets.
To briefly review, alnico magnets are made of aluminum, nickel, and cobalt, and this composition is what gives them their name. Out of all the magnets we carry they are the only type that retains magnetism when super-heated. This ability to stay magnetized in extreme heat makes them ideal for situations where heat many be a factor. These magnets have no preference for a specific direction of magnetism which means they are isotropic.
At AZ industries we make alnico in two ways. The first is by casting; the alnico mixture is poured into a variety of shaped molds. After they harden in the molds they are removed, rough ground, heat treated, and cooled. We can treat these magnets in one of two ways to acquire the desired kind of magnetism: isotropic or anisotropic. Isotropic treatment, which was briefly mentioned above, refers to when a magnet is treated outside of a magnetic field, hence the lack of magnetic preference to any specific direction. Anisotropic treatment is when a magnet is treated inside a magnetic field, giving it a preferential direction for its magnetism. The other way we create alnico magnets is by sintering. This process involves putting a powdered mixture of alnico into a die and pressing it with tons of force. Alnico magnets have a plethora of industrial and consumer applications such as: electron tubes, bearings, motors, telephones, meters, and instruments to name a few.
Explore more of our bulk magnets and magnetic products to learn more about the capabilities of our alnico magnets. Due to the capabilities mentioned above we sell custom wholesale magnets and specialize in magnet fabrication. Join us for part 3 of this installment!