Neodymium magnets are a permanent magnet made from an alloy of neodymium, iron, and boron. If you're looking for neodymium magnets for sale, we can fill your order whether you need one or one thousand.
Neodymium magnets are the strongest magnets commercially available. Their strength means a small neodymium magnet can do the same work as a larger alnico or ceramic magnet.
1 – Remanence
Remanence measures the amount of magnetism remaining in a material when the external magnetic field is removed. Neodymium magnets have higher remanence than other magnets.
2 – Coercive Force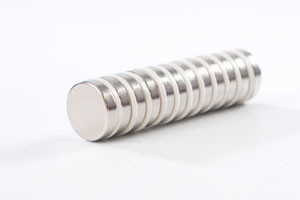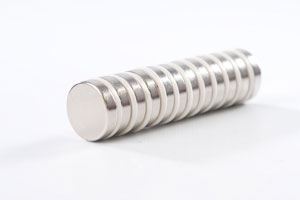 A magnets coercivity is its resistance to becoming demagnetized. Magnets with high coercivity are hard to demagnetize and magnets with low coercivity are easier to demagnetize.
Neodymium magnets have a higher coercivity than most others on the market but not as high as samarium cobalt magnets.
3 – Grading System
Magnets are graded according to their strength – a higher number indicates a stronger magnet. The grade consists of a letter followed by a number. The letter indicates the maximum temperature a magnet can withstand and the number indicates the magnet's coercivity.
Neodymium magnets are strong enough to cause injuries if they're not properly handled. Care must be taken so body parts don't get caught between two neodymium magnets.
4 – Curie Temperature
Magnets lose magnetism at high temperatures. A magnet's Curie point is the temperature at which it loses its magnetism. The name comes from Pierre Curie, the scientist who discovered that magnets can lose magnetism in high temperatures.
By itself, neodymium has a very low Curie temperature. This is why neodymium is part of alloy with iron and boron. The Curie temperature rises significantly to make neodymium magnets far more versatile.
5 – Durability
Neodymium magnets are known to be highly brittle and corrosive. For this reason, they're covered in a gold or nickel coating. When treated, they much less susceptible to corrosion and less likely to shatter.
6 – Source
The neodymium compound is a type of rare earth magnet and has only been in use since the 1980s. The interest in discovering a new magnetic material was fueled by the high cost of samarium cobalt magnets.
7 – Uses
Neodymium magnets have been used in the place of alnico and ceramic magnets for many purposes including in tools, motors, and fasteners.
More importantly, neodymium magnets have been used in magnetic resonance imaging (MRI). Before neodymium, other magnets were not strong enough to do the work necessary for MRI.
Neodymium Magnets for Sale
If you're in the market for neodymium magnets, we're ready to help with projects of all sizes. Contact us to get started.