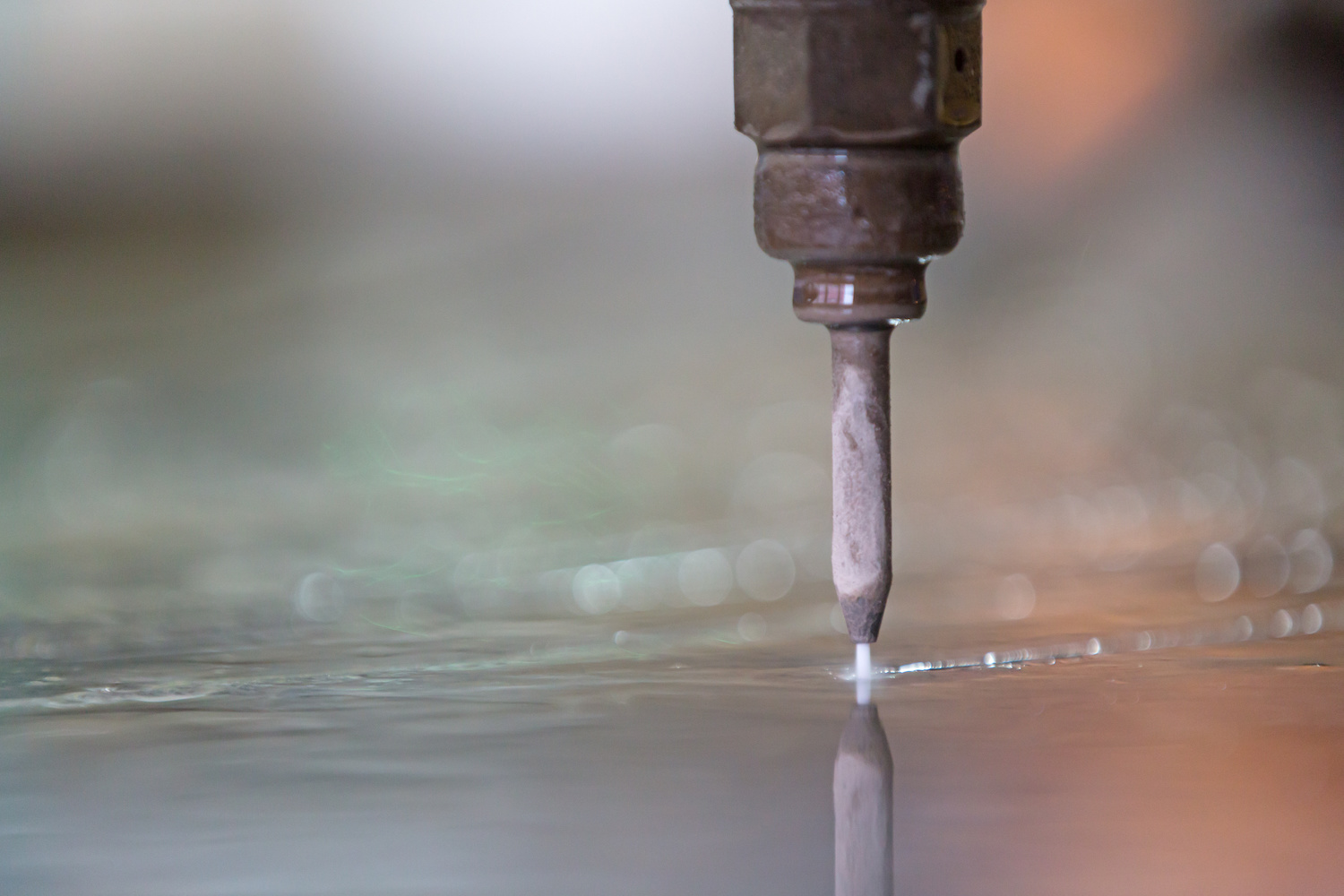 Water jet cutting is exactly what it sounds like: cutting performed by a water jet. Though it may not sound exceptionally exciting, the applications of this technology are wide and varied ranging from industrial needs to architectural needs.
AZ Industries can utilize water jet cutting to chop tough materials such as: hardened tool steel, carbon fiber, ceramic, marble, granite, and glass to name a few.  Not only is this type of cutting precise, with an accuracy range within +/-.003", but it is done in a time effective manner. Since this service is geared toward fast paced markets like that of the automotive industry or aerospace industry, the turnaround is rapid. With this eye for speed, AZ Industries keeps in mind the other aspects of this service: the prices. By offering competitive pricing it guarantees that clients are getting a great, efficient, and effective service for their money.
With all this said, now is a good time to explain exactly how water jet cutters work as the water jet is only part of the process. A high pressure water stream is mixed with abrasive material to create the cutting jet. This mixture is aimed with a nozzle and then guided with a PC-based controller to perform the precise cut. Since the nozzle allows for movement, the shapes that are cut can be more complex than if they were cut with a simpler method such as a cut made with a blade.
If you need services other than water jet cutting, AZ Industries has many other exceptional capabilities like CNC Machining and Private Labeling. On top of these great services AZ Industries also has a plethora of magnetic products such as: magnetic imagers, guitar magnets, and magnetic sweepers. If you find your business in need for any of these products or services contact us today!