Gun Magazine Magnet – The Mag Mount™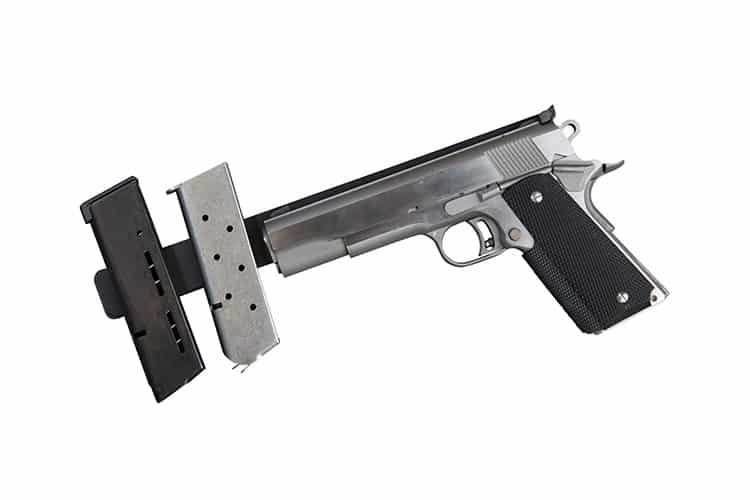 Made In The USA with American Pride & Quality
The Mag Mount™ is a gun magazine magnet that keeps your gun magazines handy and ready for any situation. The Mag Mount™ can be mounted anywhere to keep your magazines ready to grab at any time for fast and easy retrieval. In closets, under shelves, in your safe and more. Simple Installation. Mounts with included wood or machine screws. All hardware included. Weight will be reduced for alloys or plastic molded…needs iron for proper holding. Will not hold plastic or aluminum magazines.
Details
Holds up to 6 magazines weighing up to 6 lbs each

Replaces in-safe pockets or holsters to reach in and grab magazines

Will also hold large handguns.

Keep your guns and magazines ready for fast and easy retrieval with our magnetic gun magazine holder.
Additional Details
Gun magazine magnet mounting instructions in package.

The Mag Mount™ is 11.75 x 1.25 x 0.25".

Packaging is 15 x 4.5 x 1.75″

Made with Super Powerful Rare Earth Magnets.